independent
We advise and plan without being dependent on any manufacturer, so we are free to choose and realise the best solution for you.
customised
Thanks to our focus on your particular situation, we are able to offer quality and cost advantages that are usually not possible with standard solutions.
feasible
Terrain, resources, land ownership and legal frameworks are often challenging when it comes to ropeway projects. We see it as a crucial part of our job to remove obstacles with sensitivity
experienced
New solutions for tomorrow are based on a lot of experience from the past. Our expert knowledge and experience in highly technical and sensitive matters give our customers security. Years of experience and expertise give your project added value, minimize risks and ensure efficient project management.
path-breaking
Ropeway planning leads the way – in the truest sense of the word. Slope accessibility, routing and the choice of location determine the quality of your (future) customers' experience.
comprehensive
Apart from actually planning your ropeway, we carry out detailed planning and tendering, supervise construction and engineering work. Taking care of the final project inspection, cost and schedule control and documentation for the entire project facility are part of our job, too.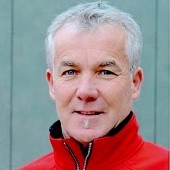 When realising such an ambitious project as our new reversible aerial tramway in Wagrain, committed and reliable partners are key to being successful. The fact that we have been working together with Salzmann Ingenieure for years is a great advantage for everyone involved.
Josef Viehhauser, Construction Manager Bergbahnen Wagrain AG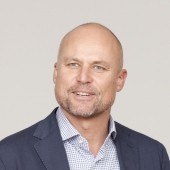 Ropeways are fascinating machines that cover great distances and differences in height, floatingly and, it seems, effortlessly. Planning ropeways is a challenge for us technicians, and we acquire new knowledge with every project. Finishing a project is always a moment of joy, even after more than 40 years in the business and 300 projects.    
Stephan Salzmann, General Manager Salzmann Ingenieure
Services
Skiing Masterplan
The masterplan thoroughly analyses the ski resort with all its ropeways, skiing slopes, stations and the corresponding conveying capacities. Based on this analysis, quality improvements through new pistes and facilities, expansions of the ski resort or mergers with others are developed. 3D animations visualise ropeway routes and the way they are embedded in the landscape.
Project Development
Based on the masterplan or pre-existing considerations, we develop a custom-made ropeway project. We work with all established systems – be it gondola lifts, chairlifts, reversible aerial tramways or pulsed movement aerial ropeways. We are not dependant on any manufacturer. Our planning is based on calculation programmes developed in-house and comprises the entire technological aspect of ropeway planning including routes, stations and drives.
Tendering
For an optimal price-performance ratio and fulfilment of all EU and EN standards, we call for tenders based on our own rope calculations and project planning. We draw up a specific and detailed bill of quantities. This enables the participants in the tender to calculate exactly and therefore ensures realistic and comparable tenders. Due to our experience with procurement law, we can guarantee competent contracting, which is especially important for clients from the public domain.
Submission Project
The submission project places high demands to the applicant for permit with regard to environmental law, ropeway law, water law, etc. – from the very first submission through the construction agreement negotiations up to the operating licence. As specialists in this field, we guarantee smooth operation in the entire process: planning; calculations; descriptions; coordination of safety analyses and safety reports; administration of fulfilling requirements from the protocol of negotiations, legal notices and safety reports; and the coordination of the implementation.
Detailed Project
By detailed project we mean the creation of detailed plans for station constructions and constructions along the line, and of bills of quantities for tendering the construction works and supplementary works. Thus, we lay the foundations for a faultless and smooth construction phase. This reduces the risk of mistakes on site and raises the quality of the implementation with regard to construction physics and esthetics. Plus: proper planning shortens the construction period.
Construction and Project Management
Our construction and project management warrants that all technological and commercial agreements are kept, as well as all deadlines. Some of the essential elements are: weekly meetings, constant updates of cost and time schedules, noticing of impending budget or time schedule overruns, and invoice control after completion. This allows us to efficiently avoid unjustified additional costs and postponements. The client only pays for services that were actually provided